• Jonathan Repine
Taking on the challenge of preparing your hound for coon hunting? There's more to it than you might think. The right gear makes all the difference. There are a wide range of tools at your disposal, from leads to training collars. Each item shapes your furry friend into a skilled coon hunter. Investing in high-quality coon dog training supplies will make this process easier. We have the best prices and hunting dog gear on the market in stock. Keep reading to learn about the items you need to train coon hunting dogs. A Training Leash: Your Key to Control Let's...
---
• John Jenkins
Hound hunting, an age-old tradition that many outdoor enthusiasts cherish, is extraordinarily popular across the United States. The thrill of the chase, the camaraderie between hunters, and the joy of witnessing your hounds in action make this tradition a unique experience that's hard to match. However, it's not all about excitement and adventure. Understanding hound hunting rights is as important as choosing the right hunting dog gear. After all, these rights serve as the foundation of ethical hunting practices and ensure the well-being of our beloved hounds. The following are some things you need to know about hound hunting rights....
---
• John Jenkins
Hunting is an exhilarating activity, but it can also be expensive. It's essential to make sure you get the best value for your money when shopping for outdoor hunting supplies. One of the most important things to consider when buying hunting equipment is whether or not it comes with a warranty. By doing this type of research, you can avoid a case of buyer's remorse in the future. Paying more for quality hunting gear with a warranty is worth it. Keep reading to find out why choosing hunting gear with a warranty is a must. Peace of Mind A warranty...
---
• John Jenkins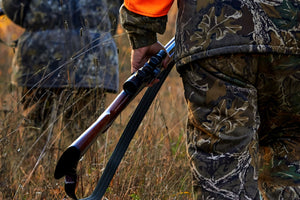 Hunting is an enjoyable hobby that allows people to explore the outdoors and get in touch with nature. Having the right apparel can make this activity even more enjoyable. Quality outdoor hunting supplies such as comfortable, durable clothing can help ensure a successful hunt by providing protection from the elements and allowing hunters to stay focused on their prey. With so many options available, hunters must find apparel that fits their needs while still being stylish and affordable. Here are some reasons to invest in durable and comfortable hunting apparel. Comfort Is Important When Hunting All Day Comfort is critical...
---
• John Jenkins
A GPS dog tracking system is essential for hunters who like to take their dogs out in the field. It can help you keep track of your pup's whereabouts and provide invaluable information about the terrain and wildlife around you. With so many different types of dog tracking systems for sale on the market today, choosing the best one for your needs can be overwhelming. To ensure you get a quality product that will serve you well for years to come, there are several key factors to consider when shopping for a dog tracking system. In this guide, we'll discuss...